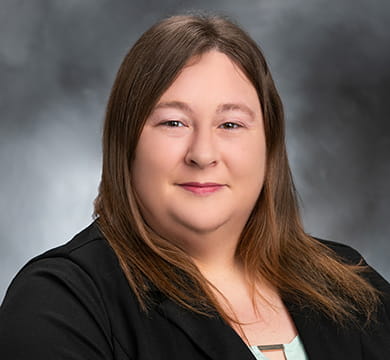 Karen
Flatjord
Branch Accountant
On October 3, 2022, Jerry K Ask Investment Services welcomed Karen Flatjord as Branch Accountant. Karen has worked in the financial industry since 2006. Karen earned a Bachelor in Accounting degree from Upper Iowa University in 2011. Karen worked at a local credit union while earning her BA. In 2012, she accepted a position as a tax specialist assisting clients with their payroll taxes.
Karen enjoys spending time with her husband, Jay and her two kids, Gunnar and Sophia. Karen is a co-leader of her daughter's local girl scout troop, helping girls and young women build courage, confidence and character to make the world a better place.
Karen enjoys spending time with family and friends, whether it be a big event or a small get together. In her free time, she likes taking walks, shopping, and reading.
Raymond James and its advisors do not offer tax or legal advice. You should discuss any tax or legal matters with the appropriate professional.