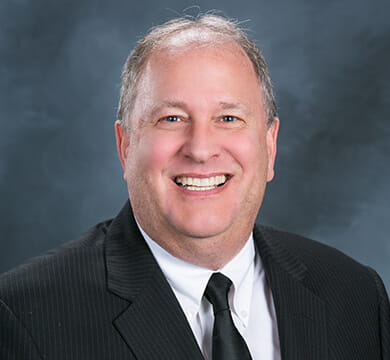 Scott
Welty
Branch Accountant
As our Branch Accountant, Scott came to us in 2013 with over 20 years of accounting experience. He spent 25 years in the grocery industry in the retail side, manufacturing side and the wholesale side. His ability to learn, organize and simplify things has greatly helped us out here in the office.
Scott spends his winters researching his family tree and working on his model railroad. He estimates that he has over 15,000 people in the family tree just on his mother's side. His interest in model trains goes all the way back to when he first received a Lionel Train set for Christmas in the 1960s.
His family likes to spend their summers traveling. Sometimes it's just a weekend trip to St. Louis, Milwaukee or Minneapolis. Or, it could be a weeklong trip to Yellowstone, Disney World or the Black Hills. More often than not it's a trip to St. Louis to watch a Cardinal's baseball game.
Camping and trout fishing are two activities Scott enjoys doing in the spring and fall. He usually goes to Northeast Iowa because the fishing is great, and the scenery makes him feel like you're not in Iowa. The rest of his family prefers hotels and not sleeping bags, so they tend to stay home during these trips.
Scott currently lives in Atkins with his wife, Amy, and their daughter Jenna.